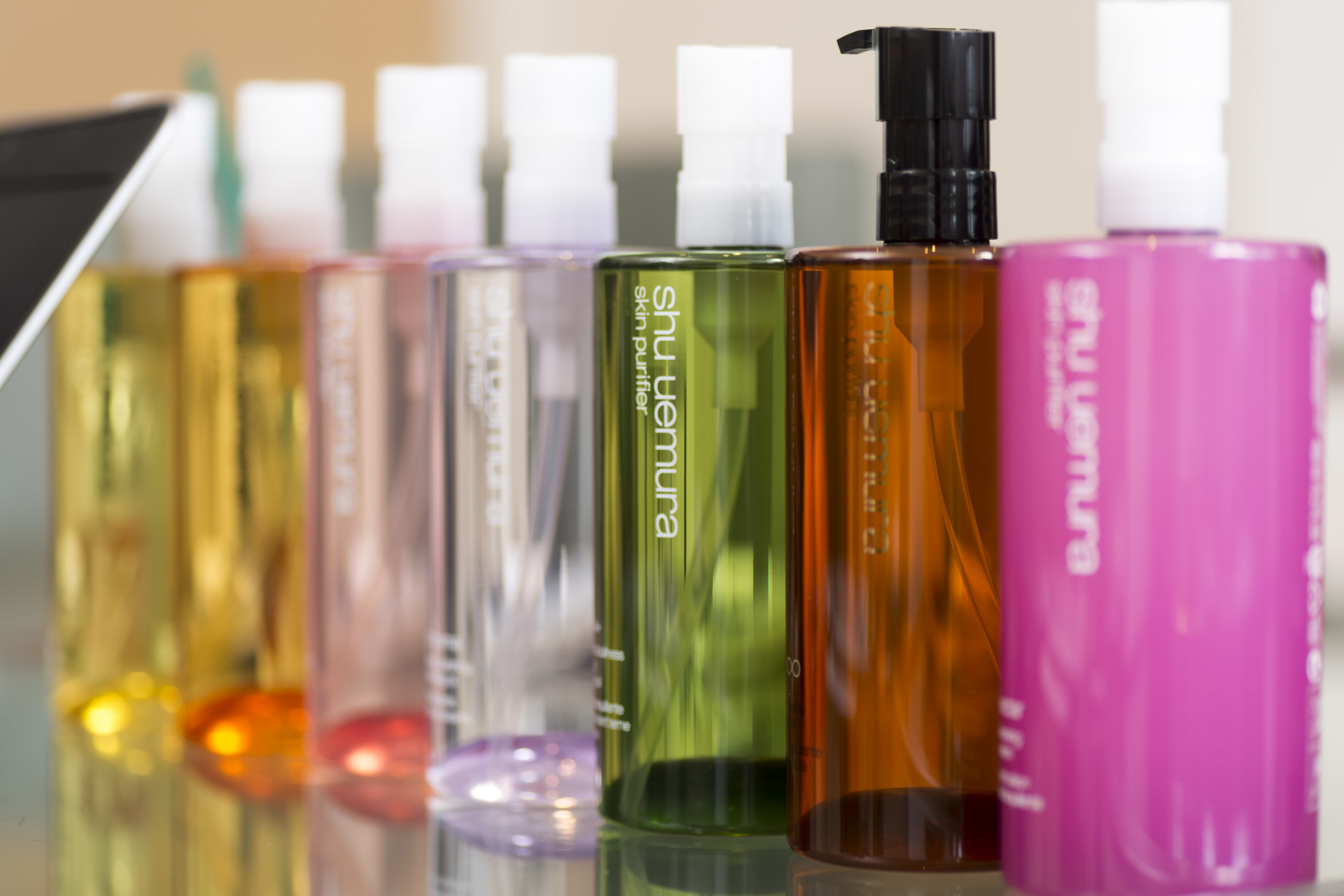 Do you know the first ever product Shu Uemura's founder, Shu Uemura introduced to the beauty industry? If you do, then you must really know your cosmetics because it wasn't a lip or eyeshadow, but actually cleansing oil.

Shu Uemura believed "beautiful makeup starts from beautiful skin". The brand has over 7 cleansing oils and there is no other brand with such an abundant line up. The brand claims, it was "only necessary for beautiful makeup". Shu Uemura is welcoming their 50th anniversary and Japanese Beauty Vol.2 will unveil the birth and development of the legendary "cleansing oil".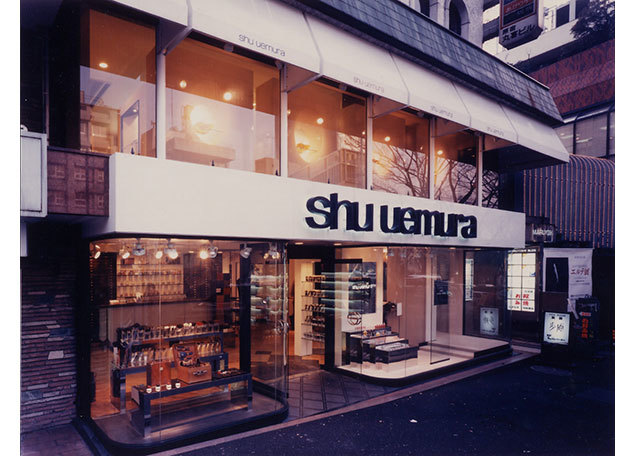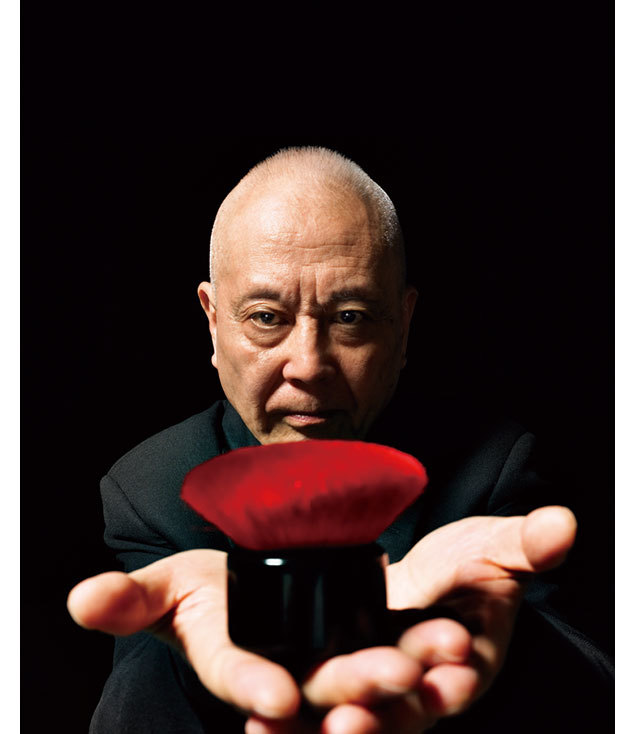 Makeup brand, Shu Uemura is known for their colorful collaborations with multiple artists. The founder of Shu Uemura, Shu Uemura was a legendary makeup artist and pioneer of Japan's beauty industry. In 1955, Shu Uemura started learning the basics of makeup in Hollywood. Nowadays, there are multiple successful Japanese people in Hollywood but back then, it wasn't common. While learning makeup techniques in Hollywood, Shu realized the importance of bare skin; the base for makeup. It is widely known in the beauty industry Shu Uemura developed his first "cleansing oil" after his original theory,"what is most important for makeup, is for the base, for the skin to be beautiful".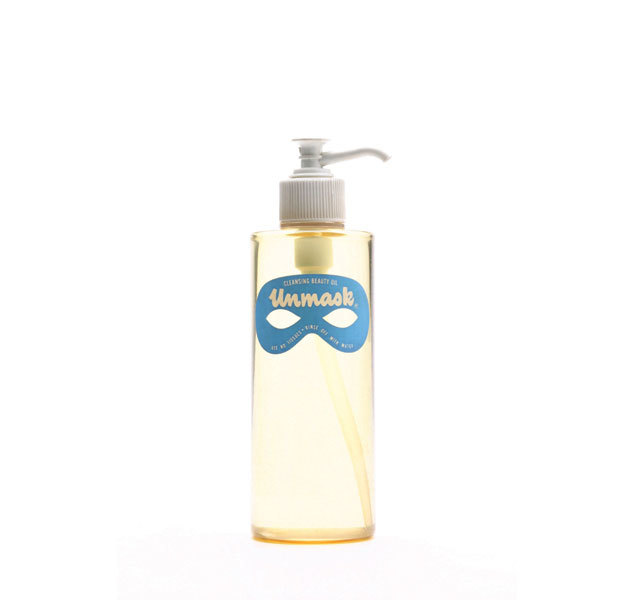 Shu's experience in Hollywood was the trigger for the birth of Shu Uemura's first cleansing oil, "Unmask". At the time, cleansing oils were known as the "Magic Oil". Shu Uemura was instantly mesmerized and enchanted. "The skin becomes softer with every use and simultaneously holds high cleansing abilities". His first ground breaking encounter with this oil inspired him to develop his own cleansing oil.

The birth of "Unmask" in 1967 was also the year cleansing oils were introduced to Japan; a 1 step cleanser that firmly removes makeup and all impurities. At the time, there was no such product in Japan and the industry. But his debut product got off to a bad start. Japanese women strongly opposed and responded with distaste, claiming they couldn't wash their face with such greasy oil and that it looks bad for the skin. Why didn't this stop Shu from further developing and improving his product? This was because he wanted women to "strip the mask of makeup and have confidence in their own skin". If Shu didn't have such dedication, passion and willpower, maybe we wouldn't have been blessed with cleansing oils now.

Shu did not back down and his passion gradually seeped through. The successful reputation of "Unmask", traveled like waves from the beauty industry to fashion and entertainment. This gave Shu another opportunity to thrive for further development of cleansing oils.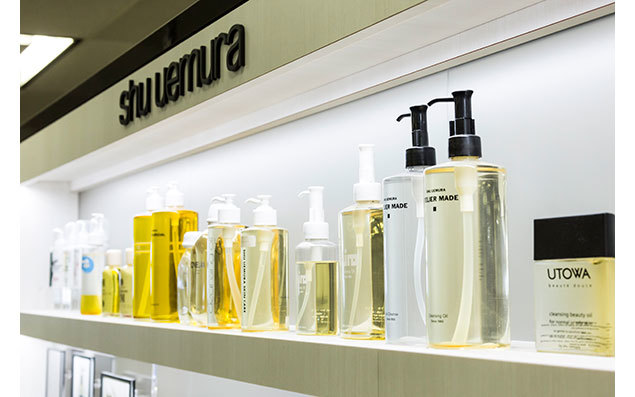 As the pioneer of cleansing oil, Shu Uemura has released innovative products one by one. For example, he released the "Hiro Cleansing Oil" for his mother, who had sensitive skin, making way in the beauty industry for cosmetics designed specifically for sensitive skin.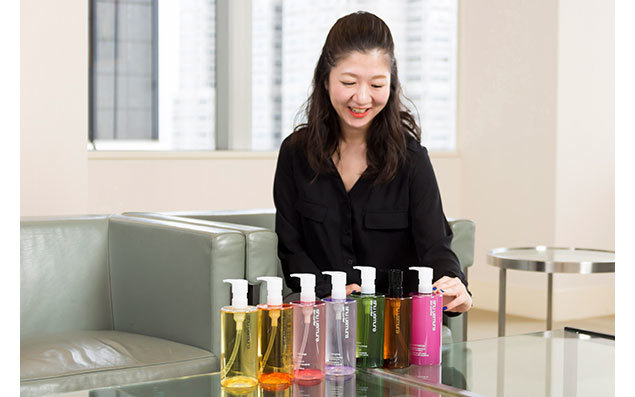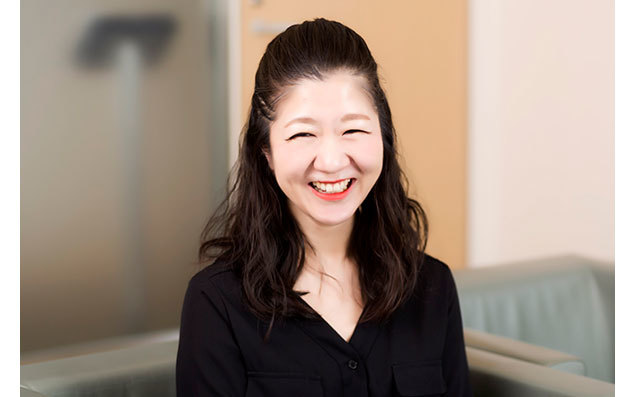 "Shu Uemura's style and motivation towards his creations are incredibly inspiring. It would be an understatement to say the history of cleansing oil reflects the history of Japan's beauty industry," says Shu Uemura's product manager, Motoko Yamazaki.

Shu Uemura is also known to have departments and scientists dedicated to cleansing oil and there is a good reason why there are specialists to "cleanse".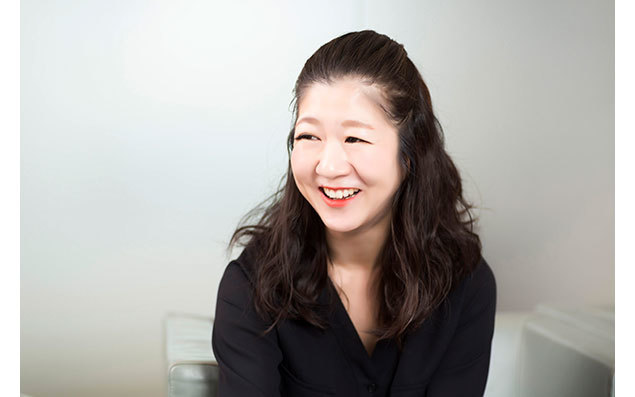 We asked Motoko why they persist on oil.

"At Shu Uemura, we believe to cleanse is the absolute basic step for beautiful skin. To show the skin beautifully, it is essential to care for the skin. And out of all the steps, cleansing is indispensable. The skin is designed to produce sebum and repair damage on its own but doesn't have the ability to cleanse itself. So, as you can see, cleansing is the key."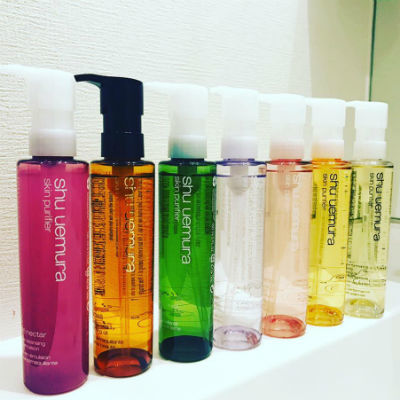 "You might think this is 'just' oil, but isn't it almost a miracle, a cleansing oil is also moisturizing? This is the true power of Shu Uemura. I myself was a devoted fan of Shu since high school and I was amazed the first time I used cleansing oil. I remember how smoothly the oil spread on my skin and enveloped all the impurities. I felt refreshed and my skin was moisturized and unbelievably soft. It was an entirely new experience and life changing. Now I notice the smallest differences in my skin. I change my cleansing oils accordingly to my skin condition and mood everyday haha".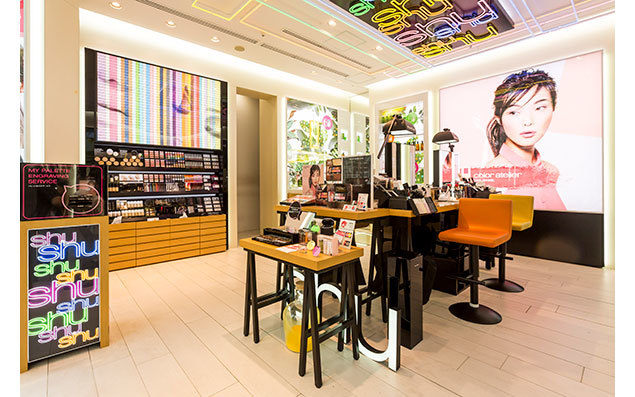 "But it wasn't enough to love the product," says Yamazaki, "and I was always thinking of ways to win over customers and appeal to them. From a fan to a position to have to sell the products to customers, I felt the weight on my shoulder. There were still very few people that invested time and money into cleansers. To firstly ensure current and future customers to understand the importance of cleansing, I wanted a place for everyone to share their experiences with cleansing."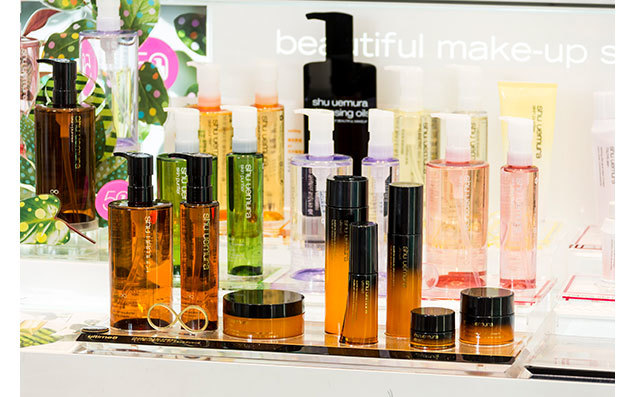 "My personal experience was a big hint. The technology of cleansing oil allows superb cleansing ability and emulsification. By combining with water, it turns white and firmly removes impurities. This emulsification is a key step to truly feel the magic. So I started holding demonstrations with the cleansing oil at stores so people could 'see' how high-tech the products were."

We asked Yamazaki a straight forward question. What did you think when people believed cleansing oils were bad for the skin?

Yamazaki replied, "Each and every woman has different skin types and personal preferences, whether it is the texture or fragrance. So I didn't think it was right to have a one sided opinion. But there were also a few things we learned."

"The products we were proud of and had faith in, were in fact, unknown in the world. And this was something we needed to work on to firstly share the importance in what is necessary for the skin, the importance in cleansing for the skin."

So how did you fill the gaps between reality and ideal standards? "Shu's staffs, including myself, all believed and were committed 'it had to be oil'. Welcoming the 50th anniversary, all staffs once again, wish to spread the magic of our oils."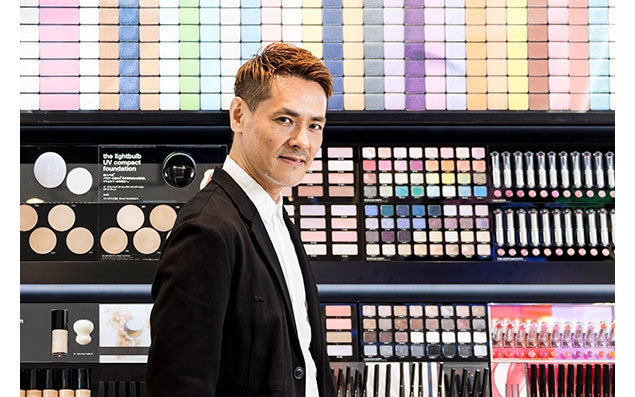 From the day he joined Shu Uemura in 1988, uchiide has been devoted. Working under founder, Shu Uemura, uchiide learned makeup and is now the International Artistic Director.

"When I first joined the company, I was handed cleansing oil. I entered this industry to learn the skills of makeup, and I was so confused haha but when I used it, I was surprised at how fine the texture was," says uchiide.

"I had a period when my skin was breaking out due to exhaustion and stress. Shu advised me to use cleansing oil and I was hesitant at first, but quickly realized my skin was improving. I experienced the importance of cleansing and how cleansing oils refines the skin."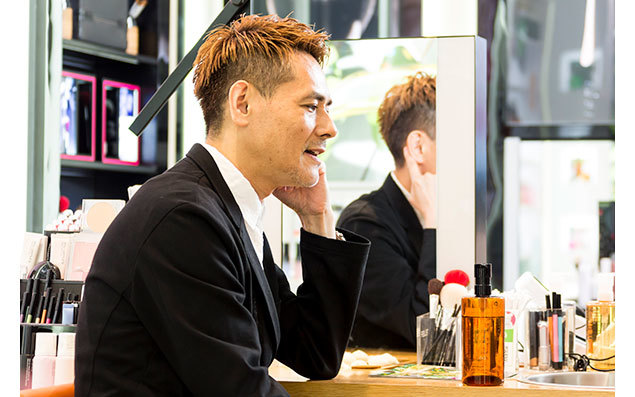 Shu Uemura staffs all swear by cleansing oils. Why?

"One of the charms of oil is how it conditions the skin. At collections, staffs will always bring cleansing oil to the backstage. Even for models that come to stage with no makeup on, we start with cleansing oil. By taking time and care with this first step, it drastically changes the finish of the makeup," says uchiide.

"By educating yourself on the history and knowledge of cleansing oil, you can find true bliss in taking care of your skin. It helps to nurture a loving relationship with your skin." Yamazaki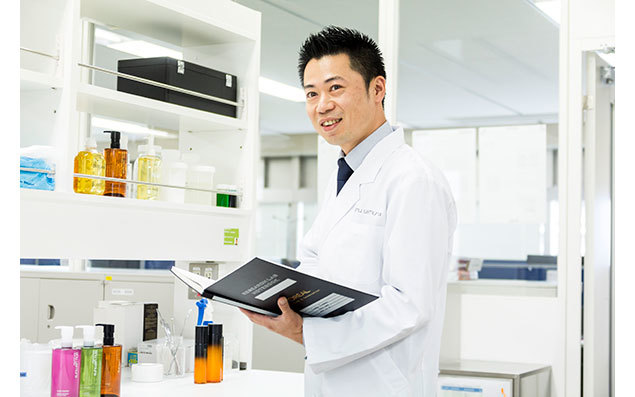 Kazuhiko Maruyama is a key person behind the development of cleansing oil. He is one of the cleansing oil specialists to guarantee and capture Shu Uemura's vision.

"I worked with Shu for 4 years, and his ideas were very difficult to work with and broad, asking for 'colorful oils', or a 'texture that you want to touch forever' and a 'comfortable oil'. When Shu asked for oil that 'feels like cashmere on the skin', I was lost and worried if I could develop a product Shu would be satisfied with."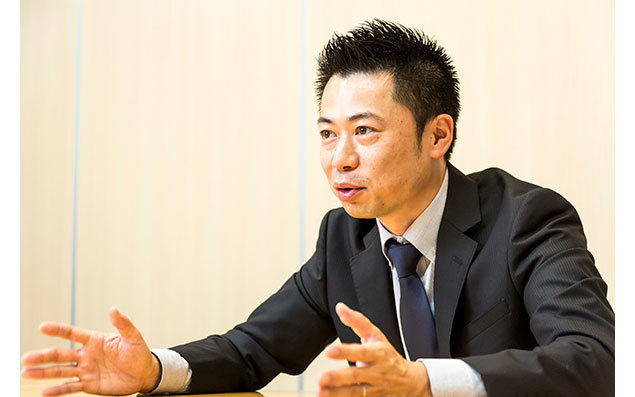 What are the strengths of Shu Uemura's cleansing oil? "3 key factors. First, CLEANSING. It's given for a cleanser to have enough cleansing ability to remove makeup by gently blending with the skin. This is the basic and bottom line."

"Second, COMFORT. The exquisite 'thickness' of its texture on the skin and fingers. This is the comfort of Shu Uemura's cleansing oil. But by thickening the oil, the cleansing abilities lower, so keeping the perfect balance is crucial."

"Third, FINISH. It's an important function for the skin to feel moisturized and refreshing. Cleansing is one of the key steps in skin care, and emulsification is essential. When emulsifiers are included in the oil, you can remove makeup and oil dirt without stressing the skin. By maximing the effects of what cleansing oils are capable of, we feel it is our duty to keep on improving this strength."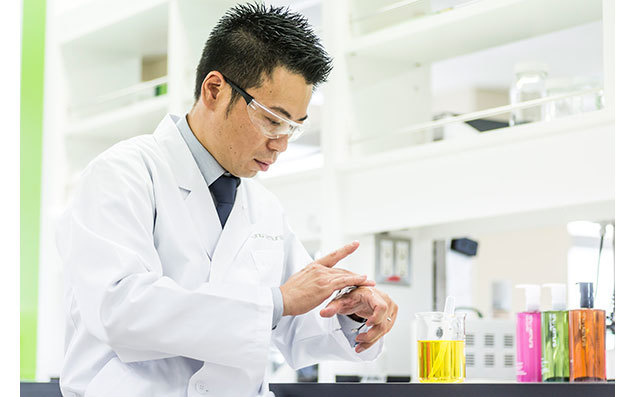 What Maruyama had the most difficulty developing.... was the texture. "The texture is one of the key factors whether a customer would buy the product, so I knew I had to get it right. Shu Uemura's cleansing oil is combined with around 10 different oils, but the molecular weight and shape can influence the outcome drastically. We call it the 'thickness' of the oil, and this 'thickness' changes with different serum ingredients and balance so I had to learn each characteristic of the oil with my skin. I was covered with oil every day."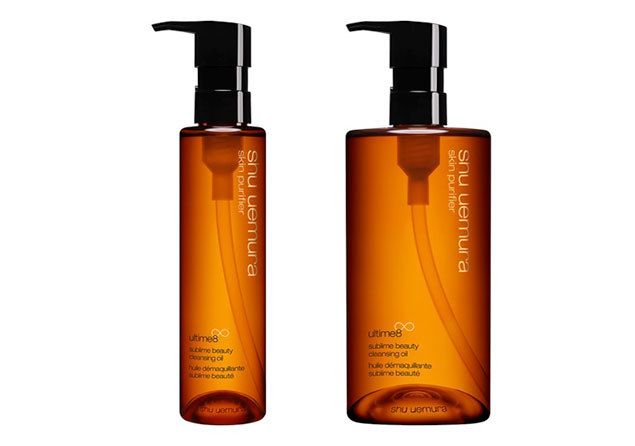 The "Ultime8 Sublime Beauty Cleansing Oil" released in 2012, is the product that met the demands of Shu Uemura's "cashmere like texture". Maruyama says, "At first, I didn't really understand when he asked for a cashmere like texture. Cashmere? What does cashmere even feel like? haha To really grasp the idea, I went to department stores and touched different cashmere products."

Emulsification is the most important technology of cleansing oil. "To cleanse without stripping the skin of its moisture". How does this process work?

"Oil, water and emulsifier. The 3 ingredients are combined in an exquisite balance for the perfect after finish. First, the oil works. The oil lifts makeup dirt and oxidized sebum. By combining water and emulsifying, the oil and water switch places. The oil switches places to inside the water, as the water envelops the oil, makeup and sebum dirt inside. Then you only need to rinse off with water. The oil is combined in the water, and is rinsed off together."

"When there are too many emulsifiers, it rinses off necessary sebum and strips the skin of its moisture. It can lead to dryness and your face can feel tight. On the other hand, when the amount is too little, the oil can be left on the skin without being rinsed off and will lead to stickiness. The selection, size, and balance of emulsifiers are still studied for further development. It's just oil, but at the same time, it's not just your ordinary oil. After spending time with oils, every day is a new discovery. I don't think I'll ever grow tired."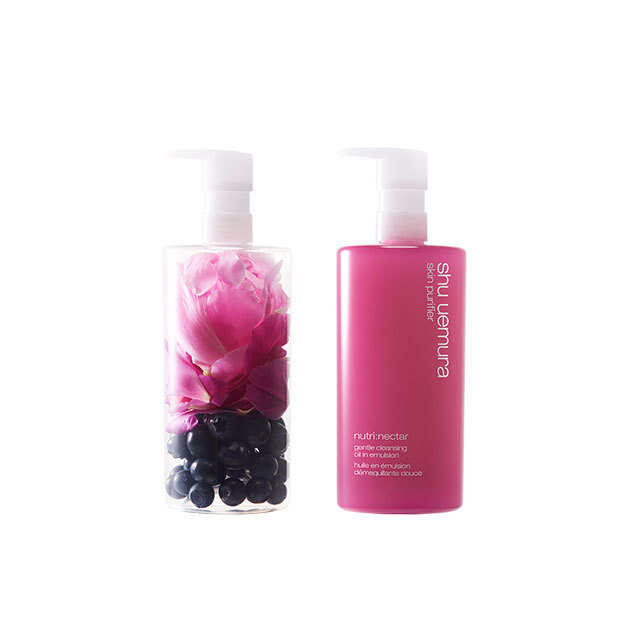 Shu Uemura has entered a new stage as they welcome their 50th anniversary; with an "Oil In Emulsion". What kind of product would an emulsion be, from a brand that has been developing oils?

Yamazaki says, "Shu Uemura is confident in the technology of cleansing oils, but we want customers that stay away from oils to understand the benefits of oils. Celebrating the 50th anniversary, we started the development of a new texture. "

"The most common comment made from customers that stay away from oils is 'stickiness'. We thought we could meet their demands, if the first touch and after finish are free of any stickiness. So we pursed the texture of the first touch." says Maruyama. "We came up with the idea to combine oil molecules in water like a strip; combining the highest concentration of oil as possible but still keeping the hydration and fresh sensation of an emulsion. At first it is a hydrating, fresh emulsion but once blended with the skin, it transforms into oil. We also combined acai, known for the king of superfoods, magnolia, Reishi mushroom and created a healing fragrance to ensure our customers a blissful experience."

Maruyama says he knew this product was going to be a hit from the starting steps of development. Uchiide says, "The completed product is 'oil but not oil'. A revolutionary new cleansing oil." Yamazaki agrees, "The texture is different, but the benefits of the oil are kept; the same power but with a different texture. I used it once and my skin was so clear, people thought I changed my foundation."

How many anti-oil women's hearts will the new cleansing oil win over? Expect the best for a new stride of the cleansing oil.

【Motoko Yamazaki】
Shu Uemura Group Product Manager
Manager of all skincare products. Devoted to cleansing oils, and is always on the radar for Shu Uemura products and other brands' cleansing oils. A cleansing oil expert.

【uchiide】
Shu Uemura International Artistic Director
Joined Shu Uemura in 1988. Taught by Shu Uemura himself. Introduces revolutionary creations with a mix of timeless characteristics and trend. Always brings cleansing oil backstage for collections.

【Kazuhiko Maruyama】
L'Oreal Research & Innovation Center Skin Care Expert
With 14 years of experience, expertizing in Shu Uemura's cleansing oils. An understatement to say the fate of Shu Uemura cleansing oils are in his hands. One of the only staffs to inherit Shu Uemura's passion for cleansing oils.
Photograph / Daichi Saito
Interview・Text / Mayumi Hasegawa

※Our pages are translations of articles published on Japan's @cosme. All products introduced in the articles are sold in Japan.